Ferrous and nonferrous materials for purchase
Materials We Sell
We process all scrap material to mill specifications and can ship domestic or international.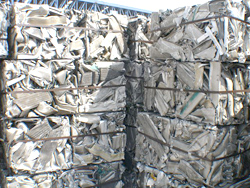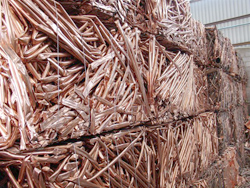 Some of the grades we provide are :
No 1 Copper Wire
No 1 Copper Tubing
No 2 Copper
Baled Insulated Copper
Various Grades of Brass by alloy
Various Grades of Stainless alloys
3 ft No 2 steel
3 ft Plate and Structural Steel
5 ft Plate and Structural Steel
5 ft HMS
Galvanized Steel Clip
Baled sheet Aluminum
Baled New Aluminum Extrusions
Baled Aluminum Lithos
Baled Aluminum MLC
Baled Aluminum Road Signs
50%  minimum Aluminum Breakage
Please feel free to contact us if you require something that is not listed. We will be happy to try to put together a package that you need.